With a base elevation of 9,600 feet and a summit of 12,998 feet, Breckenridge has one of the highest summits of any ski resort in North America (Arapahoe Basin tops Breckenridge by 52 feet). And with another 543 acres available with the new expansion and addition of Peak 6, Breck now offers 2,899 acres of skiable terrain, plenty to ski during your entire stay.
When you purchase your lift tickets to Breckenridge, your ticket is good for unlimited skiing at Breckenridge, Keystone and Arapahoe Basin. With Keystone about 30 minutes away and Arapahoe Basin 40 minutes away, this is a great perk to skiing in Summit County. While this is a more viable option for those with a rental car or private transportation, those who stay in Breckenridge receive unlimited skiing at Breckenridge
With runs covering as much as 3.5 miles and Peak 6, 7, 8, 9 and 10 avaialbe for skiing, exploring all of Breckenridge may take the entire vacation (that's not a bad thing)! So whether you enjoy powder and backcountry style terrain or prefer the 600 acres of groomed corduroy, there is something for you in Breckenridge.
Breckenridge Mountain is accessible from the base of Peak 9 – by the Beaver Run Resort and Great Divide Lodge, from the town of Breckenridge – by Main Street Station or Breckenridge Station, from the base of Peak 8 – location of One Ski Hill Place, or from the Snowflake Chair Lift off Four O'Clock Road. Call a Destination Specialist to help find out which Peak is right for you, discuss ski-in/ski-out lodging options or see what lodging is avaiable in town.
With a base elevation of 9,600 feet and a summit of 12,998 feet, Breckenridge has one of the highest summits of any ski resort in North America (Arapahoe Basin tops Breckenridge by 52 feet). And with another 543 acres available with the new expansion and addition of Peak 6, Breck now offers 2,899 acres of skiable terrain, plenty to ski during your entire stay. When you purchase your lift tickets to Breckenridge, your ticket is good for unlimited skiing at Breckenridge, Keystone and Arapahoe Basin. With Keystone about 30 minutes away and Arapahoe Basin 40 minutes away, this is a great
Mountain Stats
Trail Map
Mountain Cams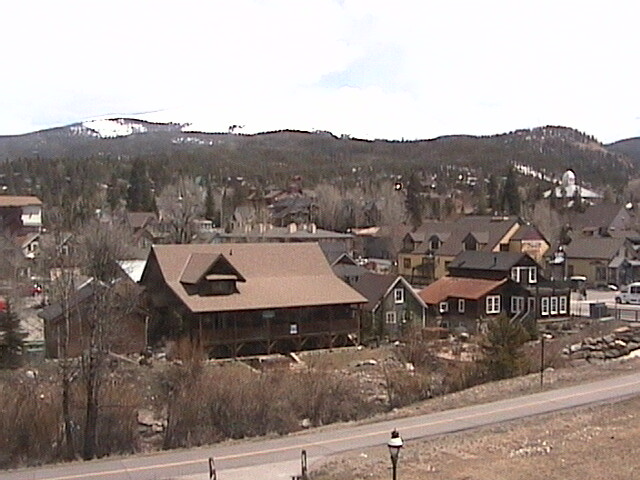 Gondola Town